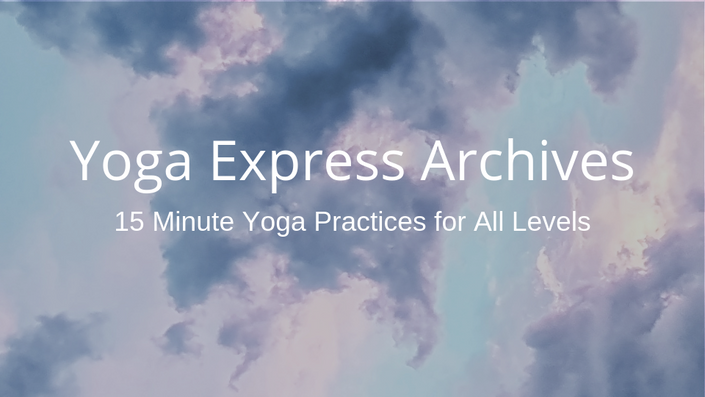 Yoga Express Archives
15 Minute Yoga Practices for All Levels
Welcome to the Yoga Express Archives!
These 15-minute yoga practices are designed for all levels of yogis who are looking for a time efficient, yet wildly effective, yoga practice.
When you join the Yoga Express Archives you get immediate access to every past practice + new practices are uploaded weekly!
Why wait? Join now!
Stay motivated + accountable to your yoga practice by accessing the archives anywhere, anytime.
This isn't your typical yoga. This is 'do whatever the f*ck you want' yoga.

I don't believe that there is a 'right' or 'wrong' way to do yoga.
I believe that the only 'right' way to do yoga is the way that feels best for you, in your unique body, with your beautifully authentic set of needs.
Who are these classes for?
Anyone wishing to deepen their yoga practice in an affordable and accessible way
All levels of yogi's, from new to advanced
Anyone who wants to deepen their understanding of their Self through a physical practice
Yogis who want to unite their mind, body, breath and spirit
Anyone craving growth as a human being and soul
These classes are not suitable for anyone who is pregnant and, of course, please consult with your doctor before starting any new physical activity.
Who are these classes NOT for?
Anyone looking to perfect their handstand or get a yoga butt
Yogis that only want an asana/pose focused practice
Yoga classes at the Health & Happiness Virtual Yoga Studio are all about giving you space to holistically grow as a being: mind, body and soul.
The classes that you'll find here are designed to challenge you and make you uncomfortable so that you can learn about yourself, and your Self.
Your Instructor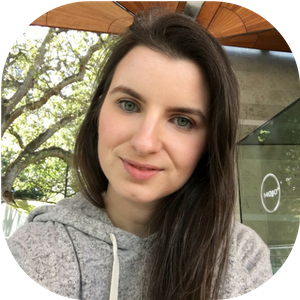 Ally Potrebka has been practicing yoga for over 10 years and teaching group and private yoga classes for 6 years.
She is certified in Vinyasa, Hatha, Yin and Prenatal. She has travelled the world sharing her love and passion for yoga while teaching yoga teacher trainings.
Ally believes there is no 'right' or 'wrong' way to practice yoga. Her Flow & Let It Go style encourages students to connect with what feels good for them and go with that. She helps her students become curious about their body, breath and mind through a fusion of physical postures, mindfulness techniques, meditation and breath awareness (pranayama).