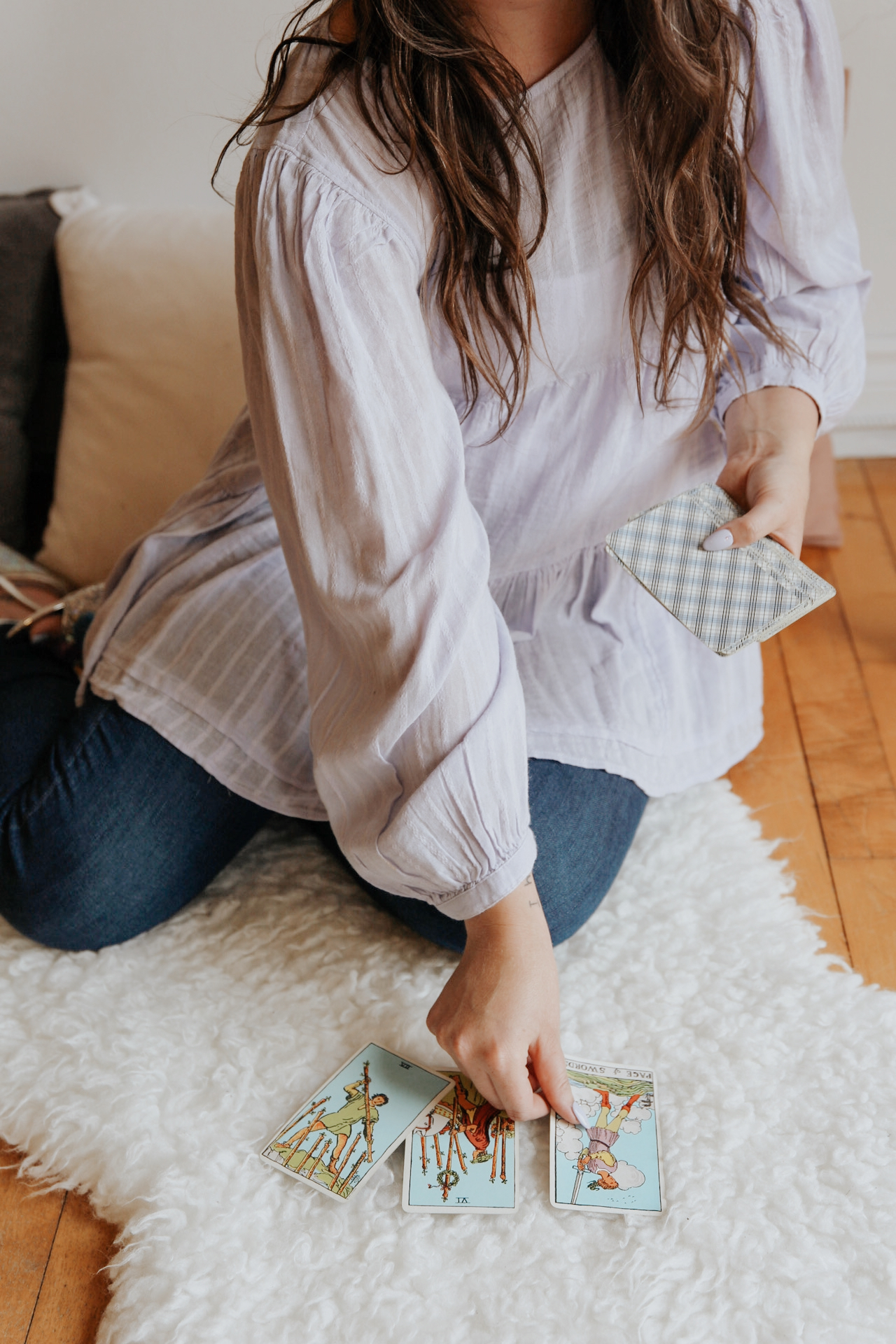 Do you desire to read Tarot Cards
easily, without relying on a guidebook?
Do you dream of having a practice of reading Tarot Cards for yourself at home?
Do you crave the confidence to pick out any card and know what message it's telling you?
Do you want to be able to read for yourself and others to know what the day, week or month ahead will bring to you?
Then Become an Intuitive Tarot Reader is for you!
Reading Tarot Cards is a skill that everyone can learn. Yes, even you! Like all good things, it comes with a commitment to yourself, practice and someone to help you along the way.
This course is designed to teach you how to read Tarot Cards from the Rider-Waite-Smith Deck. All other Tarot Card decks are based on this one so, while the images might change, the heart and soul doesn't. You'll learn how numbers, colours and symbols create a story on each and every card. As you progress you'll be able to see each card as a chapter in a story. Paired with your intuition and person insights you'll be able to interpret the cards in a unique and fulfilling way.
I've chosen to teach you with the Rider-Waite-Smith deck because, in my opinion, the images are the most thoughtful and rich in meaning. Each image shows a clear story that connects directly to events and themes in your life.
*This course includes images of the cards and you will need to supply your own deck*
Can I use a different deck for this course?
This course uses the imagery from the Rider-Waite-Smith deck. I highly recommend getting the full colour version of this deck (not the black and gold one) but if you can't find it you can use any tarot deck that you'd like. When selecting a deck pick something with rich and detailed imagery. If the cards are too simple you'll need to rely on memorizing the key words with is a less fun, and much more difficult, way to learn to intuitively read Tarot Cards.
What sets this course apart from other 'how to read tarot' courses?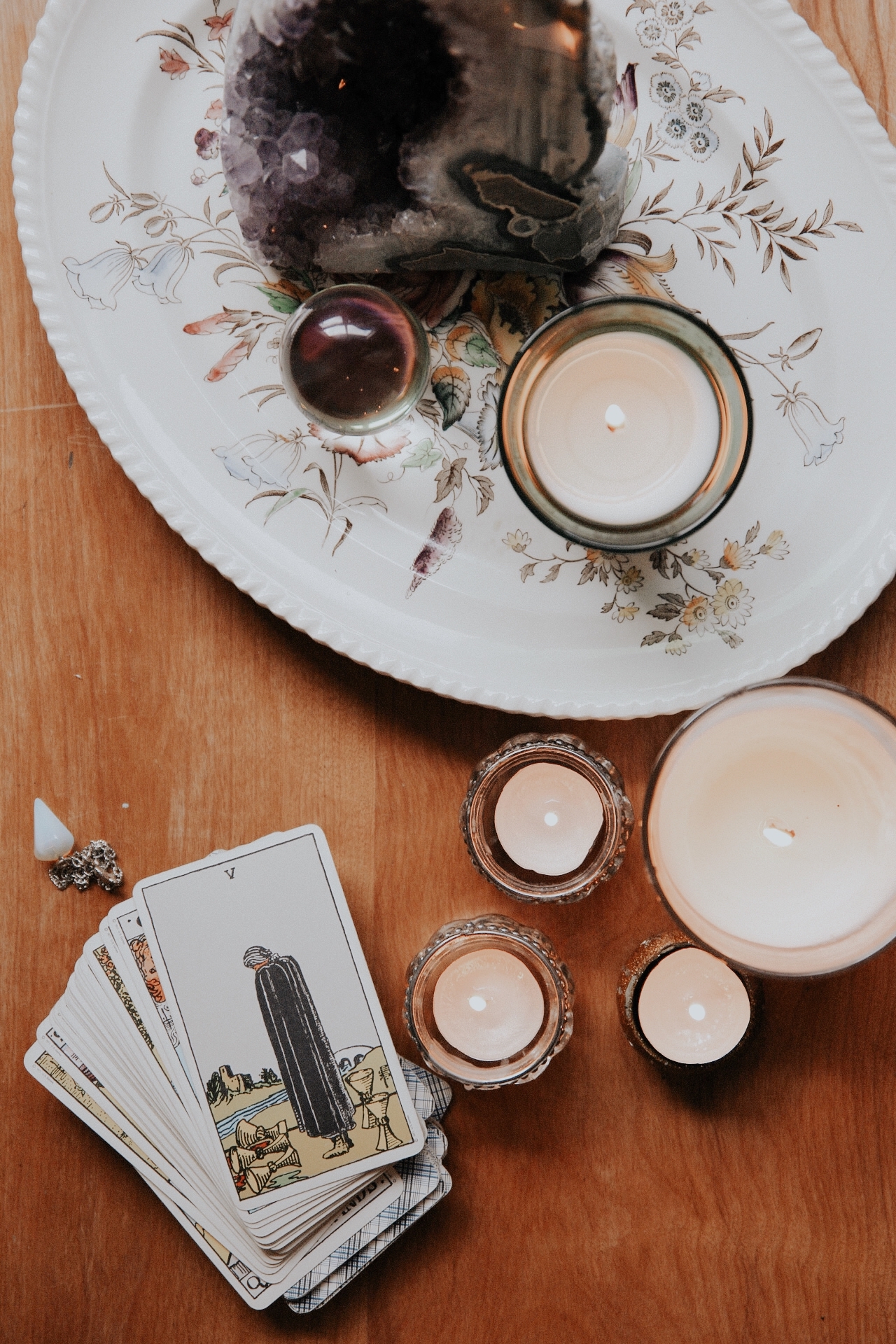 There's more than
memorizing cards
Other 'how to read tarot' courses teach you how to memorize the meaning of each card, leaving you lacking in confidence and unable to just pick up a deck and read. In this course you'll learn how to read the image on each card, filter it through your life experience and bring together the story and message the cards are communicating to you.
You'll be able to read any Tarot Card Deck
In this course we focus on the classic Rider-Waite-Smith deck which is the basis for all other tarot decks. By learning to how read and interpret the images on the cards, you'll be able to put that knowledge into any deck and interpret the wide variety of beautiful decks available.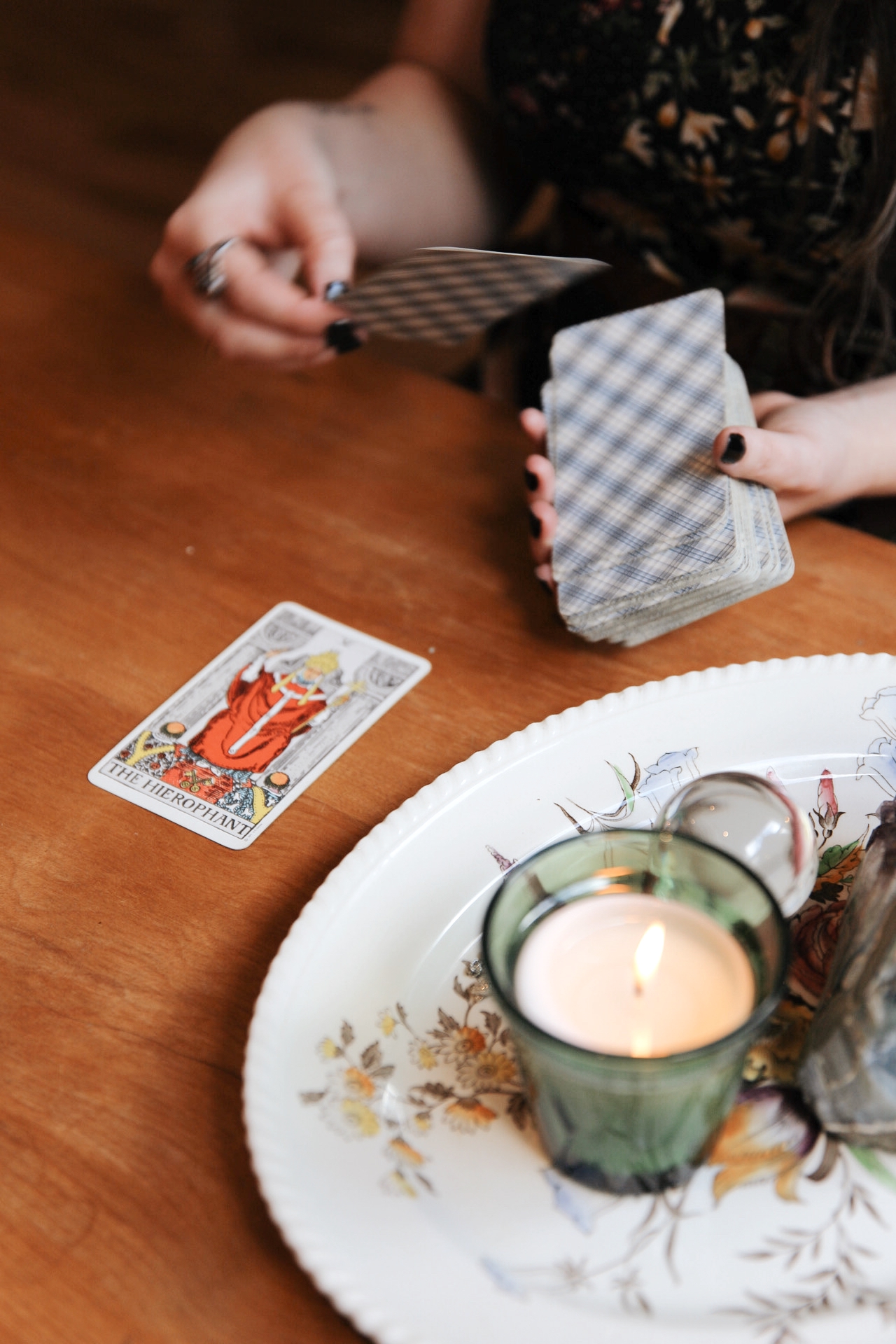 You'll never be left on your own
Throughout the course we will have 5 group Zoom calls to help you deepen your knowledge. This course was created for you to be able to succeed, and on-going support is an important part of that. When you purchase this course you become a part of The Prism Light House community where you'll never be left on your own.
Here's what you'll learn:
You will also receive:
5 Group Zoom Calls throughout the course where you will deepen your understanding of the Tarot Cards and create friendships with the other members of the group. The time for these will depend on who is in the group and will be scheduled to fit everyones needs and time zone best.
2 months free inside the Intuitive Reader Community where you can practice reading Tarot Cards for others, develop your skills and boost your confidence.
Lifetime access to the course content!
Anyone who wants to learn how to read Tarot Cards without memorizing meanings and always needing a reference book beside you
Self-starters who like to learn on their own schedule and are motivated to practice regularly
Casual at-home readers who desire a deeper connection to their practice and a more thorough understand of the cards
Intuitive Beings who have been dabbling with Tarot and Oracle Cards and want to take their knowledge to the next level
Baby Witches who scroll through Instagram posts wishing they knew how to pick up a Rider-Waite-Smith deck and read the cards with ease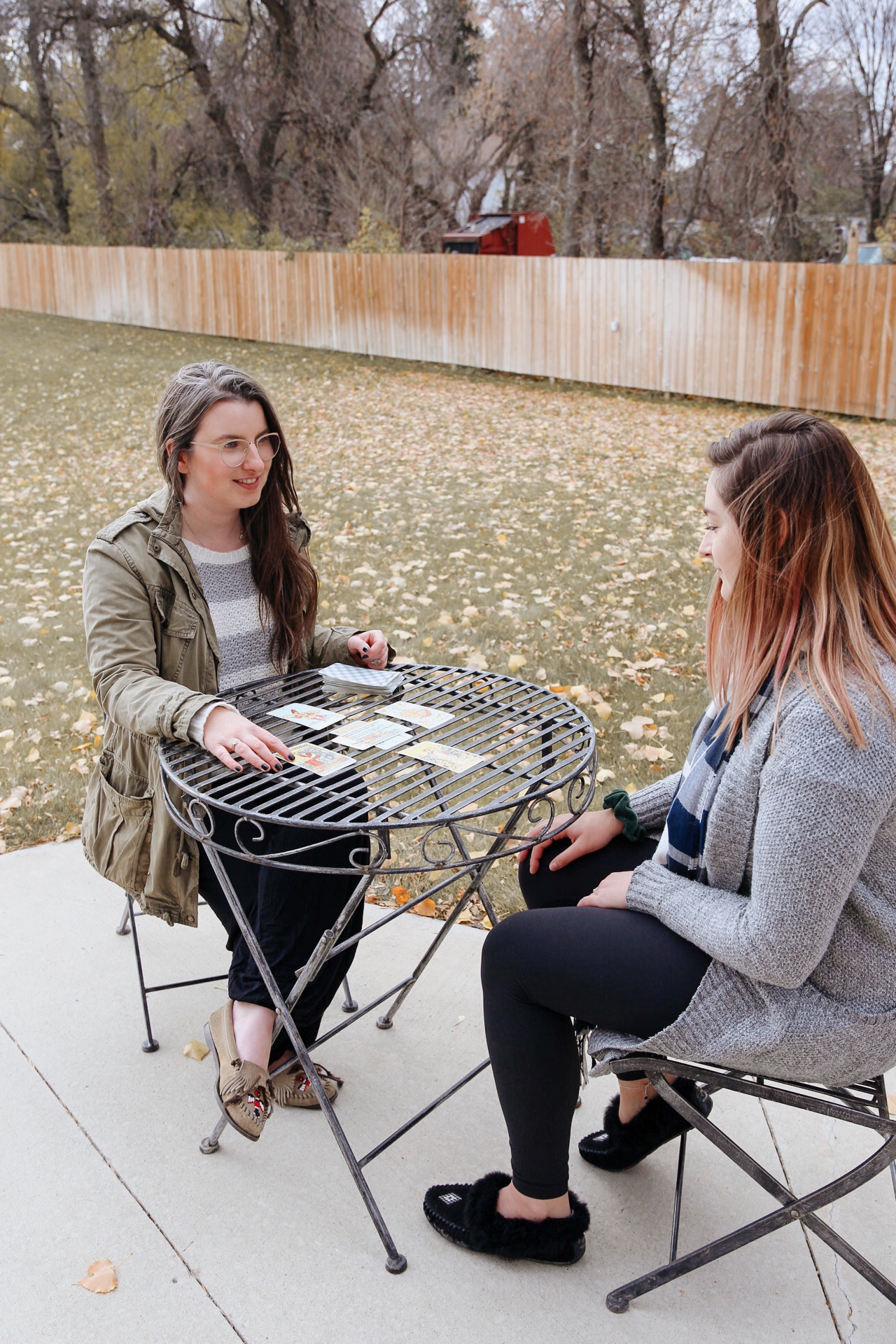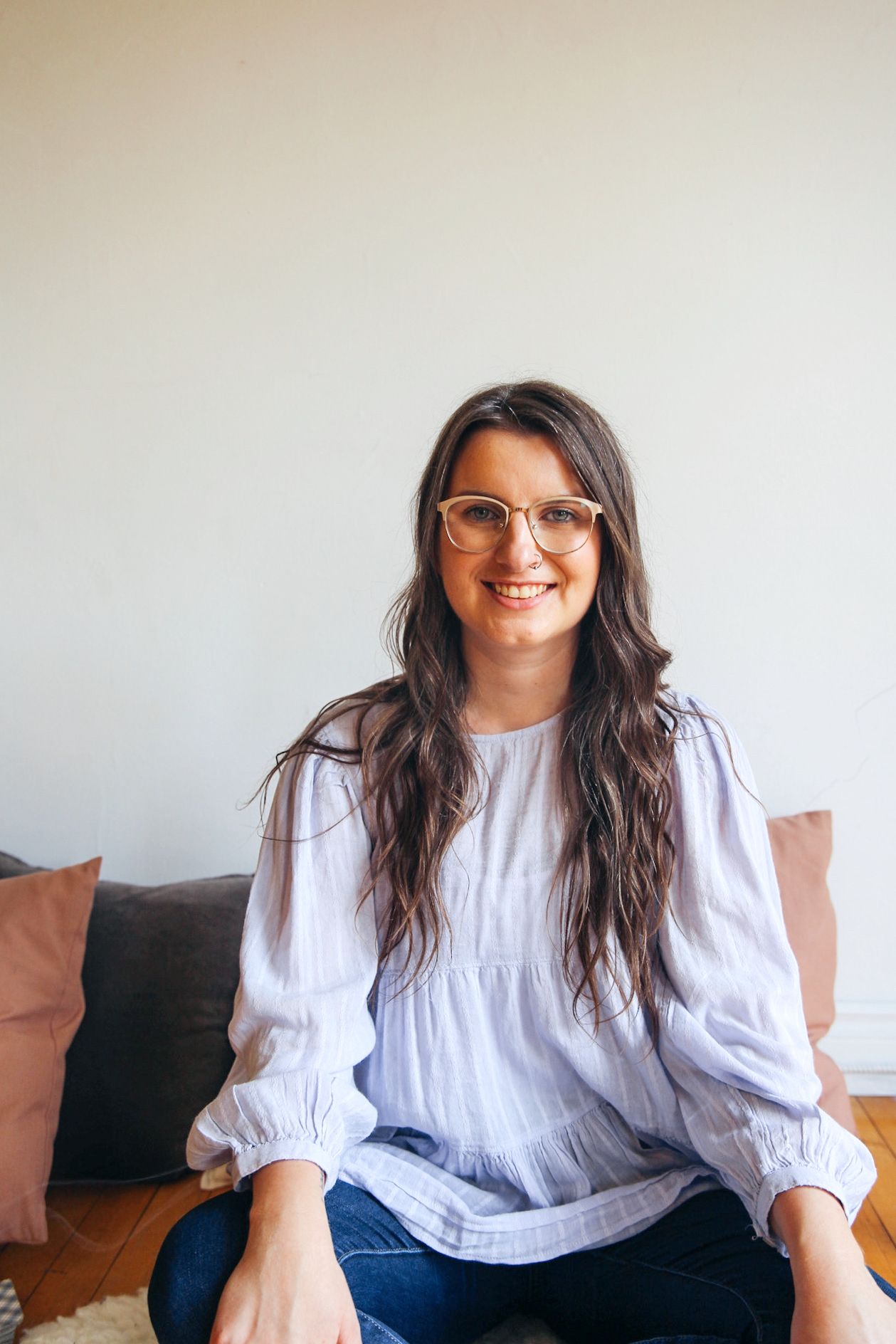 Meet the course creator, Ally Potrebka
Hi! I'm Ally, the creator of this course and the founder of The Prism Light House.
My purpose is to create safe spaces where people can connect more deeply to their Self, the Divine and a community of like minded people. This course is the epitome of that!
After hosting a number of Gathering Circles in my online space, the Spiritual Social Network, I knew there was a need for a community that helped people develop their intuition through reading tarot and oracle cards.
I have been reading tarot and oracle cards professionally since 2019 and have been reading for myself for over a decade. I come from a lineage of women who believed in more than what their eyes can see and I feel blessed to be able to share these Ancestral Gifts openly. My spiritual journey started the day I was born, thanks to my amazing mother, who made sure that I had resources to learn about the spiritual world.
As a business owner I believe in community over all else. When you join this course you will always have a direct path to me and my door is always open to help you along the way. I will be hands on with every step you take and your #1 cheerleader.
Dissatisfaction Policy
My biggest fear is that you will purchase this course, be unsatisfied, quit without telling me why and then talk shit about me. If you are dissatisfied with this course please contact me and we will work together to come up with a solution that works for both of us. If no solution can be found, a refund of no more than 50% will be given.
Still not sure if this is the course for you?
No worries! I'd love to hear your concerns and help you decide if this is the best decision for you right now. Let's connect on a Zoom call and discuss what's holding you back. I promise this will be purely a conversation to connect, no slimy sales tactics or pressure to purchase. I only desire students who are full heartedly invested in this course and if that's not you right now, that's ok.
Click here to schedule a Zoom Call (note: calls will be kept to 20-30 minutes in length)
Dive Deeper into Tarot
Learn more about tarot by having your own Card Reading with Ally and join the Intuitive Reader Community to
continue your education month after month.