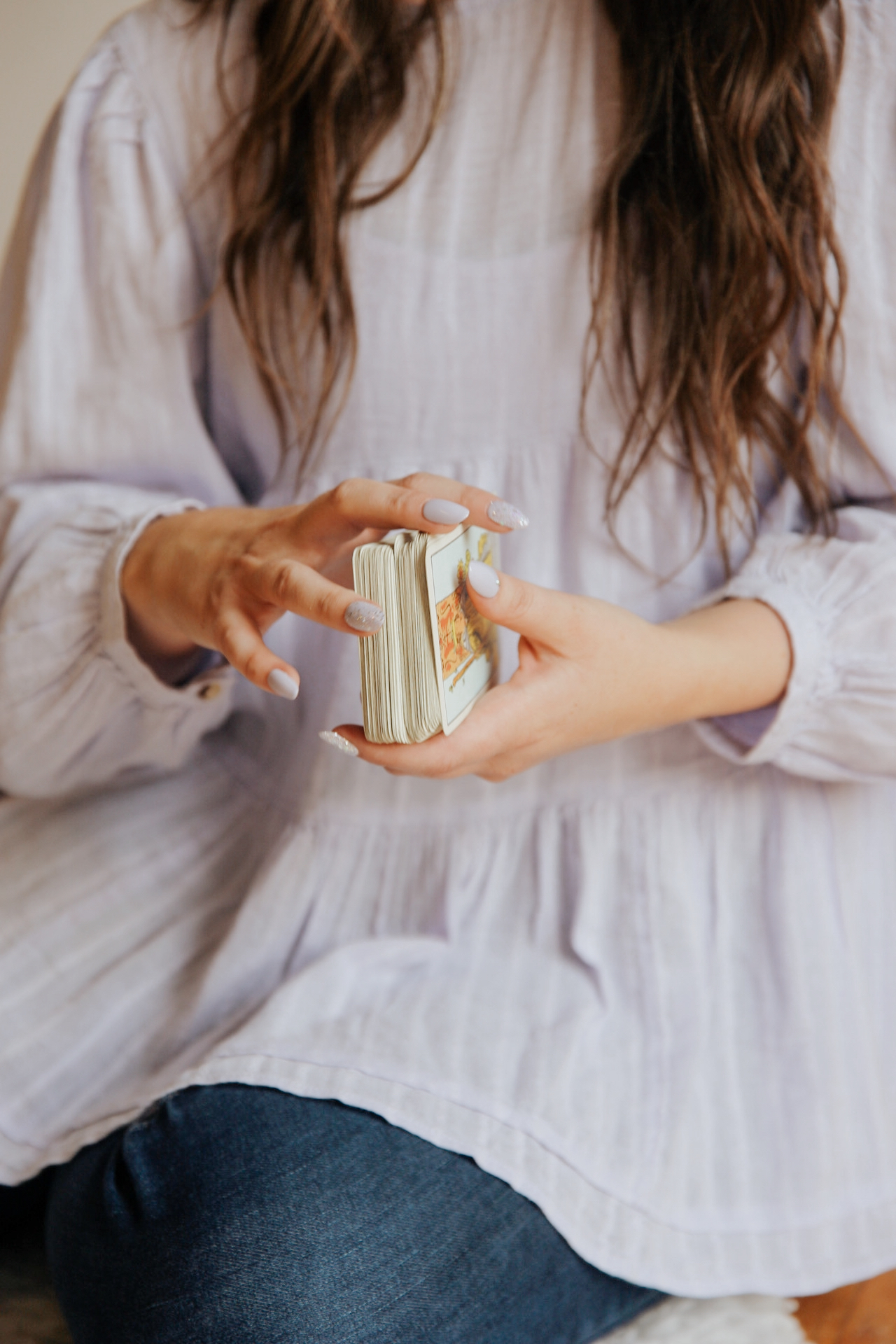 Do you desire the ability to read tarot and oracle cards with ease?
Do you dream of being able to select any card deck from your shelf and give your friends a reading that will make them laugh, cry or have their jaw hit the floor?
Do you crave a close connection with your intuition, where you can tap into it anywhere, anytime, and know that the information you're receiving is correct?
Do you want to be able to read for yourself to know what the day, week or month ahead will bring to you?
Then the Intuitive Reader Community is for you!
Reading tarot and oracle cards is a skill that everyone can learn. Yes, even you! Like all good things, it comes with practice and an amazing community to support you.
This community is designed to help you connect with your intuition, and this will help you in all parts of your life, from reading cards, to picking up other peoples vibes, to knowing which actions will help you follow your life purpose.
You do not need to be a pro to take this course, you don't even need to own a deck yet! All you need is the desire to learn and the motivation to commit to a practice.
*a deck will be necessary once you're in the course*
What sets this community apart from other 'how to read tarot' courses?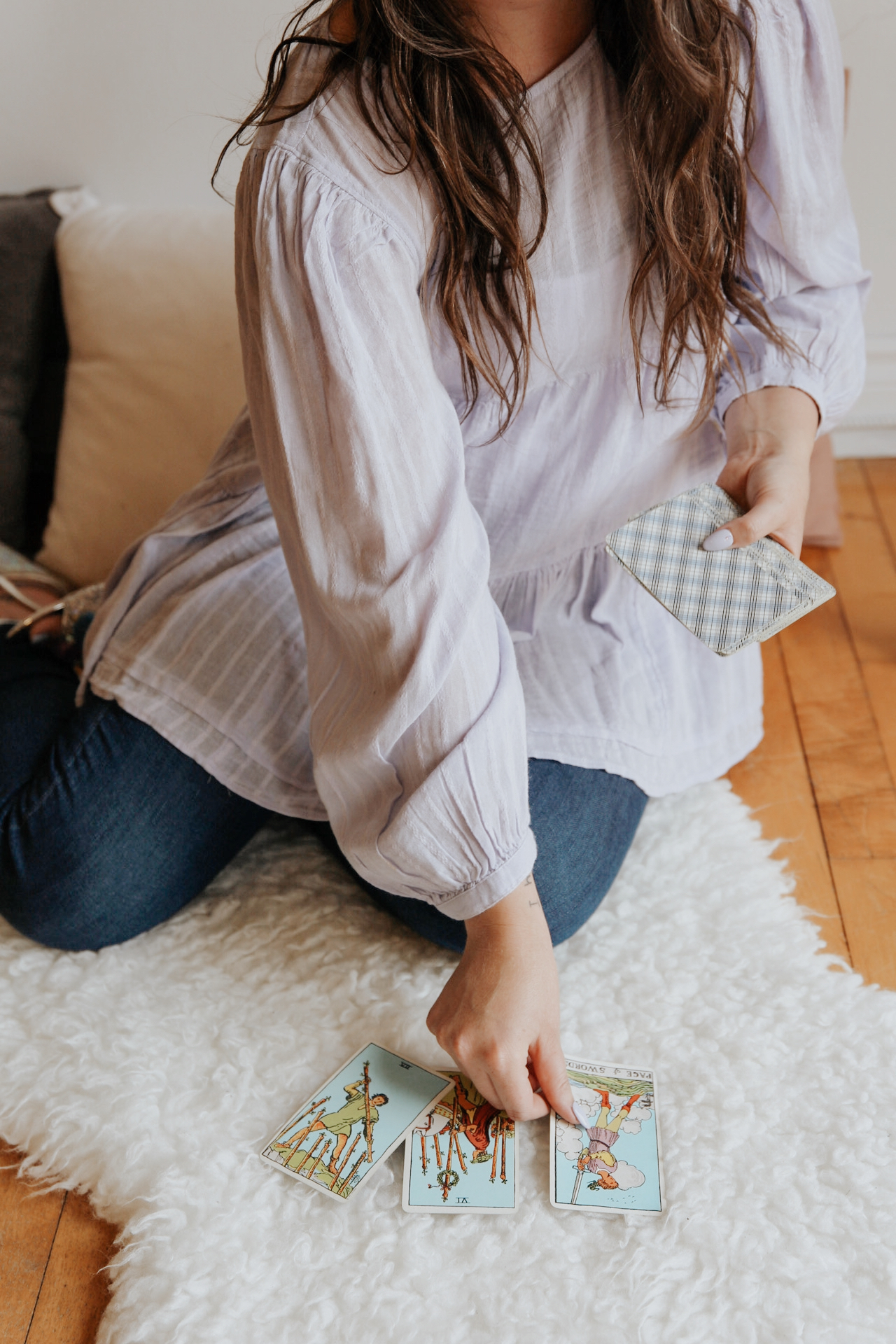 There's more than
memorizing cards
Other 'how to read tarot' courses teach you how to memorize the meaning of each card - limiting your ability to use new decks. In this community you'll learn how to use the cards as a way of connecting with your intuition and communing with the Divine, allowing you the freedom to read with new decks to your hearts desire.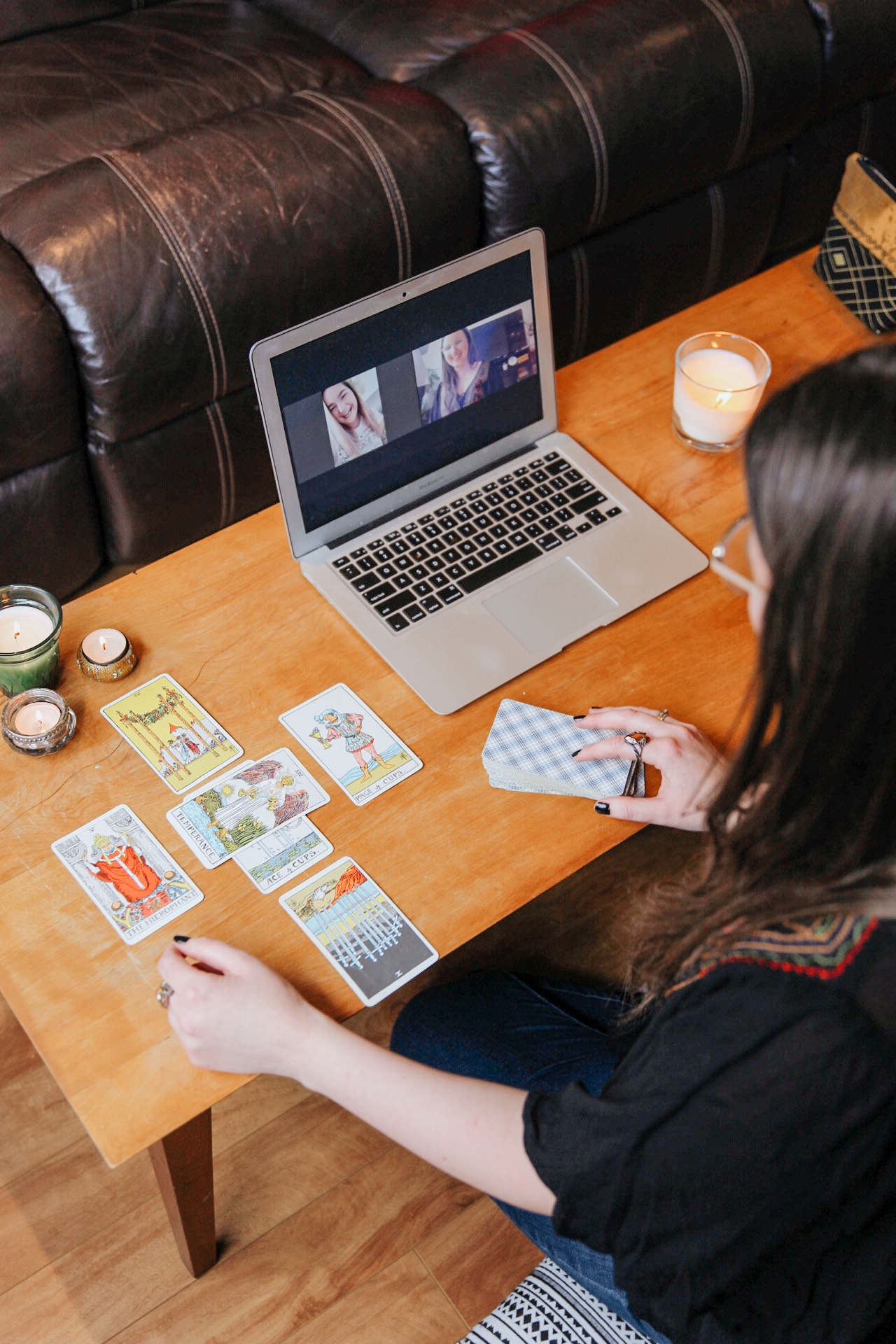 There are multiple ways to learn
In this community you'll have the opportunity to learn in a group setting, one-on-one with a partner and with a self-paced workbook, allowing you to learn in the way that works best for you, while also growing outside your comfort zone.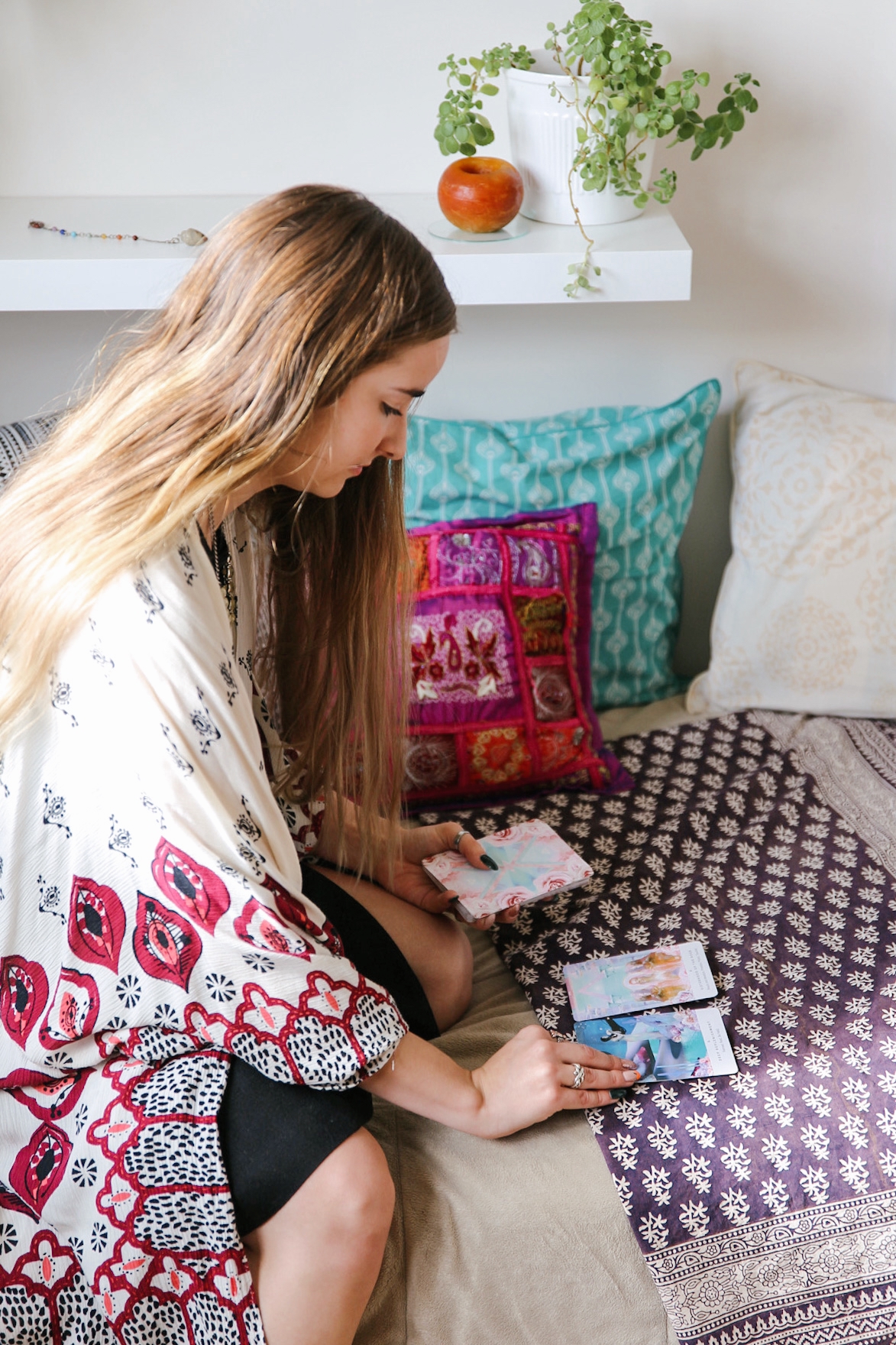 Your confidence will grow weekly
One of the biggest challenges when learning to read cards is having the confidence to trust your intuition and share it with other people. Group readings and one-on-one practices are designed specifically to help you gain confidence in your skills and intuition.
Enrolment Opens
June 2021
Check your inbox to confirm your subscription
What you get:
Every month you'll be connected to a Practice Partner, gain access to twice a week Gathering Circles and be part of a Group Chat.
Practice Partner: each month you'll receive a new partner to practice your readings with over Zoom. One of the hardest parts for myself was developing the confidence to share my readings with other people in fear that I'd be 'wrong' (ps. there's no such thing as 'wrong' in this space!) Practicing with a partner helps to take this stress away and build your confidence. Practice Partners are optional, you can always choose to not participate if your schedule is hectic or you know you can't commit.
Gathering Circle: every month you'll be invited to Zoom Gathering Circles where, as a group, we will take turn drawing cards and sharing what your intuition is telling you. This is an amazing way to meet new people who get you, feel part of a community and, again, strengthen your confidence. Gathering Circles take place every Monday at 8 PM CST and Tuesday at 9 AM CST with bonus ones happening 1 - 2 times a month to suit more schedules.
Group Chat: you will always be in direct contact with Ally and all other members of this course. This will be your space to ask questions, cheer each other on and grow friendships. Ally posts in here twice a week with Card Quizzes and Explorations to help you learn the cards. She also hosts monthly Zoom calls where you can ask any, and every, question you have. This group chat is not on Facebook or Instagram so you can trust that you experience will be safe and free from judgement.
This community is a monthly subscription, meaning there is no end and you can stay in this community for as long, or as little, as you'd like. The longer you stay, the more your confidence and community will grow.
Here's what you'll be learning:
Who is this community for?
Anyone who wants to feel confident reading tarot and oracle cards. You can be the most beginner or have been reading for years, it's all about the level of confidence that you aspire to
People craving a community of spiritual people who understand them
Self-starters who like to learn on their own schedule and are motivated to practice regularly
Casual at-home readers who desire a deeper connection to their practice
Intuitive Beings who crave a more easeful connection to their intuition and want to get those 'downloads' everyones talking about
Baby Witches who want to take their spiritual journey to the next level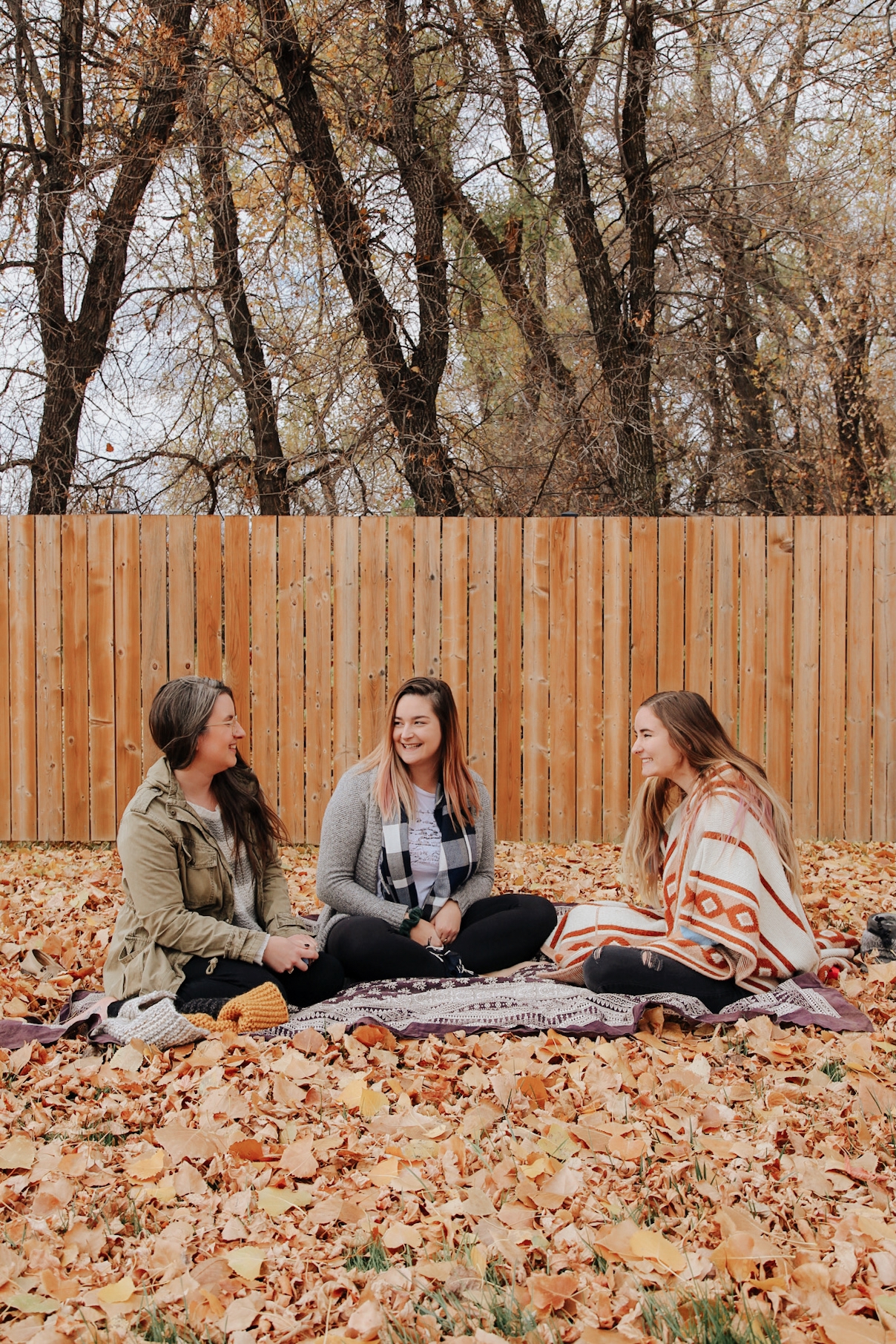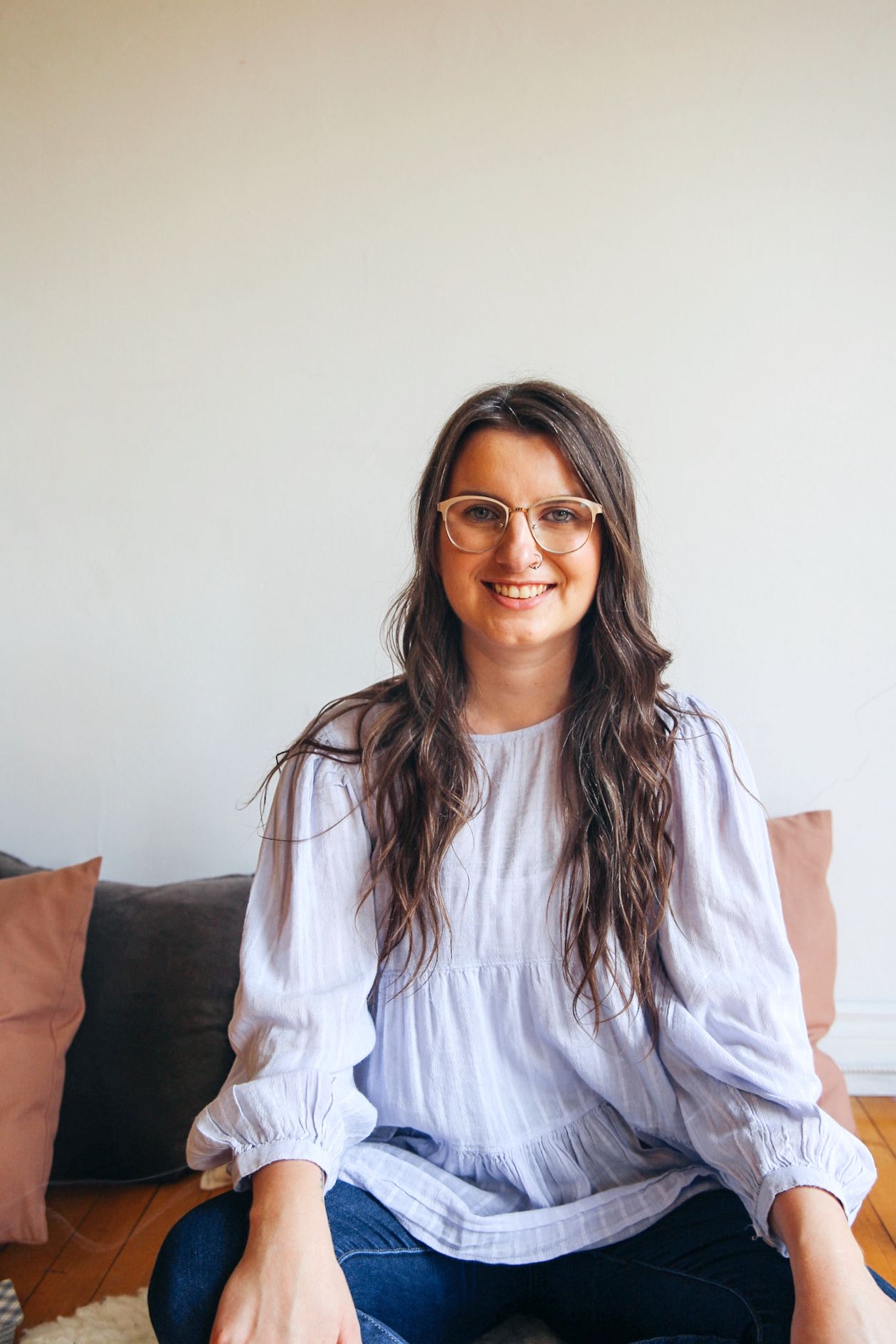 Meet the community creator, Ally Potrebka
Hi! I'm Ally, the creator of this course and the founder of The Prism Light House.
My purpose is to create safe spaces where people can connect more deeply to their Self, the Divine and a community of like minded people. This course is the epitome of that!
After hosting a number of Gathering Circles in my online space, the Spiritual Social Network, I knew there was a need for a community that helped people develop their intuition through reading tarot and oracle cards.
I have been reading tarot and oracle cards professionally since 2019 and have been reading for myself for over a decade. I come from a lineage of women who believed in more than what their eyes can see and I feel blessed to be able to share these Ancestral Gifts openly. My spiritual journey started the day I was born, thanks to my amazing mother, who made sure that I had resources to learn about the spiritual world.
As a business owner I believe in community over all else. When you join this course you will always have a direct path to me and my door is always open to help you along the way. I will be hands on with every step you take and your #1 cheerleader.
Dissatisfaction Policy
My biggest fear is that you will join this community, be unsatisfied, leave without telling me why and then talk shit about me. If you are dissatisfied with this community please contact me and we will work together to come up with a solution that works for both of us. If no solution can be found, a refund of no more than 50% will be given.