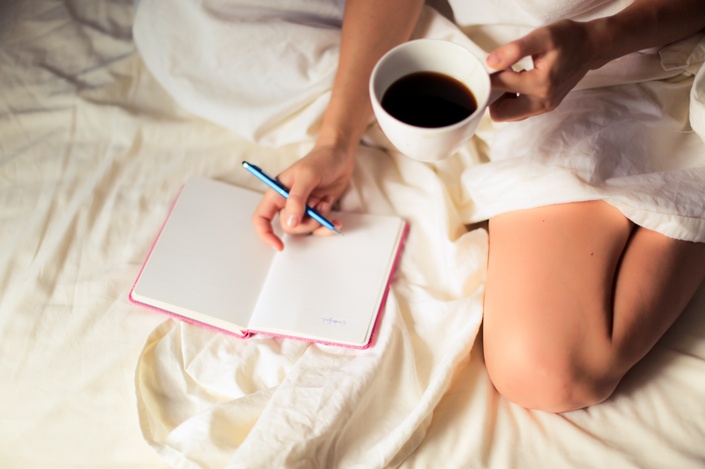 Divinely Guided Journal
A safe space to connect to your intuition

This journal is your safe space to connect with your intuition, let your heart spill out and express your deepest beliefs.
The most important thing to remember while you go through this practice is that there is no right or wrong way to journal.
This is your safe space, it's not for anyone elses eyes or opinions. Learning to connect with your intuition is about releasing fears and trusting in your innate abilities. You are not wrong. You, and the way you express yourself, is so right.
If you have never journaled before it may feel weird at first; you might feel like you have nothing to say. This is just because for so long you've been in an environment where you didn't have the safety or the space to speak your truth. Today you are reclaiming that. There is so much inside of you waiting to be expressed!
It is a practice though, journaling and reclaiming your voice, so don't worry if it doesn't come easy at first (or ever). A practice that will help you grow isn't meant to be easy.
This journal is for you if:
you wish to connect more deeply to your intuition
you desire to have a daily practice to align with your Self
you're new or

experienced with journaling

your voice is craving to be expressed
How does this work?
On the first of every month you will get access to a new journal PDF. You can print these pages and keep them in a safe space or copy the prompts into your own journal.
Each day has a new prompt for you to write about. I didn't choose these prompts, Source did. I shuffled my Tarot Cards, asking Source to send me the guidance that the collective conscious needs to grow into our higher version and chose one for each day of the month. These journals are the result.
If you feel really stuck on one day, don't skip it. It's extra challenging because it's aligned with your specific journey and is what your soul is calling you to explore.
You have access to all past journals and will get a new journal PDF every month that you continue your membership.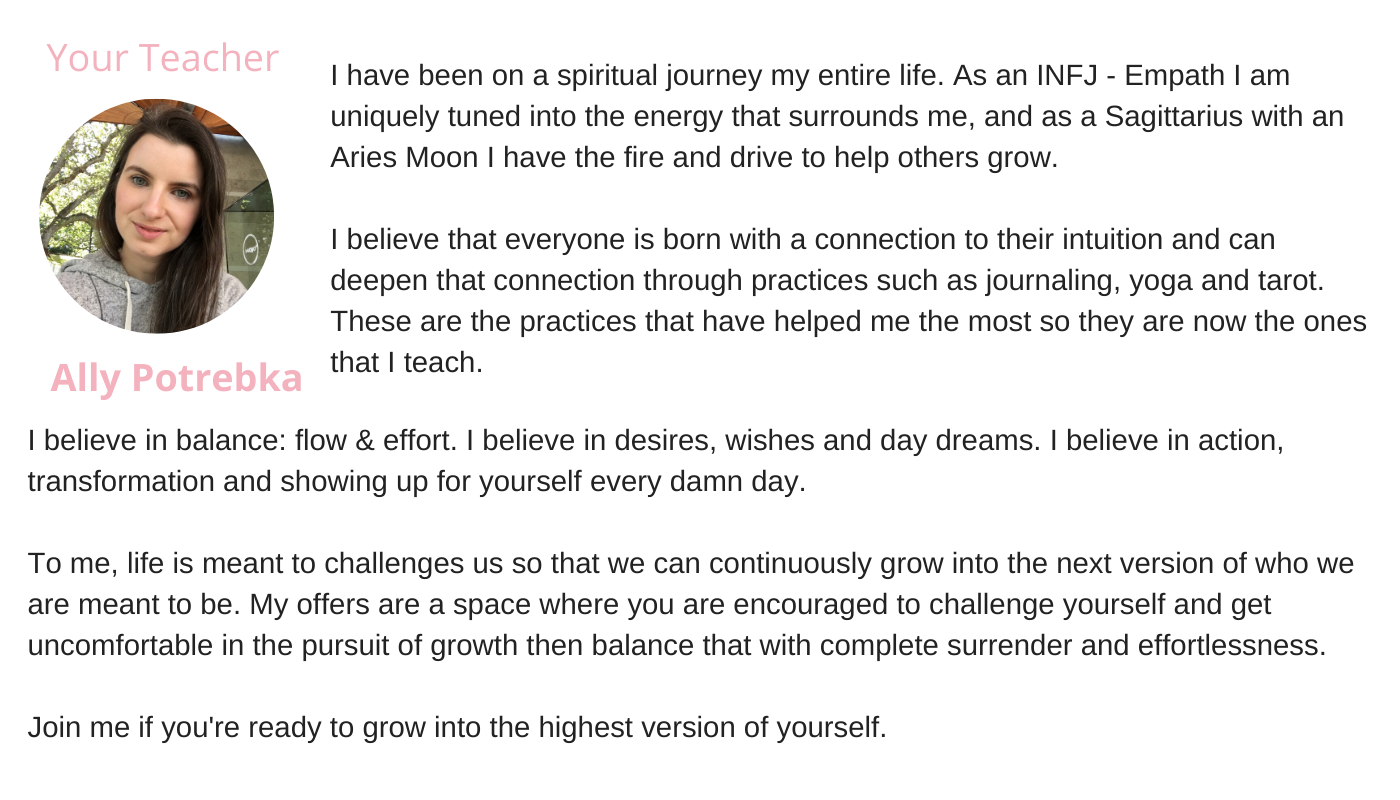 Frequently Asked Questions
How long do I have access to the journals?
All journals are downloadable which will give you lifetime access to them. You will get a new journal PDF every month as long as keep an active membership. If you cancel your membership you will no longer get access to new journals PDFs.
What if I am unhappy with the course?
Due to the nature of the journals there will be no refunds given. If you no longer wish to get new journals you can cancel your membership at any time.
Will a journal be mailed to me?
The journals are in PDF format. They are digital copies only. There will be no physical journal mailed to you at anytime.